Tomorrow is the first day of April - which means my baby countdown is beginning. We're in the final month... and she could arrive anytime. So if the posts stop all of a sudden - you might know why.
Anyways - if you're looking for things to do this week in Sacramento - here are some suggestions. For classical music fans - April 6 at 7:30 p.m. is the Sacramento Philharmonic Orchestra's
Mozart and More
concert.
Tickets range from $114 to $18
- so if you're just into the music and aren't worried about seeing - the $18 tickets would be fine. The music is just as beautiful from the back row.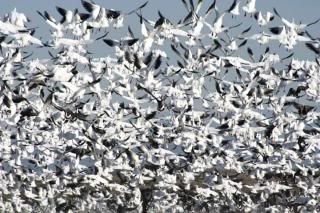 If you're looking for an educational experience - check out the last of the
Yolo Basin Foundation's
Flyway Nights Lecture Series for 2012-2013. They'll have representatives from Audubon California and PRBO - talking about
Shorebird Habitat Management
. $5 suggested donation for non-members.
(That's my shorbird picture on the right from our annual New Years Day birding trip to Chico.)
For a wine and food experience - Evan's Kitchen is doing a Wine Dinner next week but I wanted to tell you about it now because you need reservations. So April 8 - the
"Treasures of the Pacific Rim" dinner
. Its a 4 course (plus dessert) dinner that sounds delish.
April 6 is also the
Earth Fest at the Sacramento Zoo
. This sounds like it could be fun for the whole family... as long as it isn't too crowded. It includes a Recycled Rummage Sale - and just might be where we spend our 2nd Wedding Anniversary.
Alright! Enjoy April... I'll keep you all posted on baby news...
P.S. As you can see with the little KCRA A-List badge on the right - I've been nominated for
Best Local Blogger
! If you're here reading this - and you like it - I'd
love your vote
! Thanks.