Anyone pull any good April Fool's Jokes yesterday? I wish I had thought of something good to do. Anyways, the meal planning went o.k. last week. We switch some stuff around - but for the most part it work just fine.
Here are my ideas for this week. I only have 4 nights this week to plan.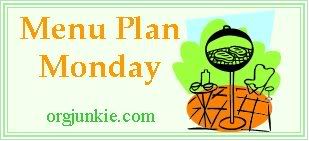 Monday: Penne with Spinach Gorgonzola Sauce
Tuesday: Chicken Kapama
Wednesday: Dinner w/ family
Thursday:
Fancy Ramen Noodles
Friday: Lentil Soup
Saturday: In Portland for Easter
Sunday: In Portland for Easter
More recipes over at
OrgJunkie
!