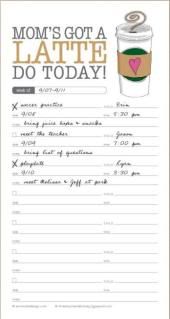 My weekends seem to go by so quickly that I loose complete track of what I'm supposed to be doing. So I'm thinking I should improve my checklist making. I found over courtesy of
Vale Design
some great free printable lists.
My favorite is the one for the
busy momma's out there
. Maybe I'm partial to the latte.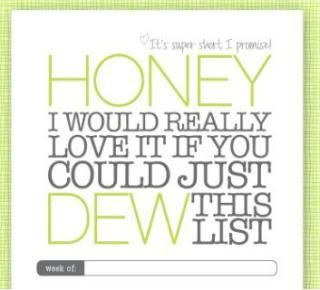 "
Honey Dew
" list are pretty important around our house... especially with our alternating days off. So I could totally see this one making an appearance on the refrigerator.
The "
freaking neverending to-do list
" and the "
dreamy blog topics to post" are worth checking out too
."
Print some out and get to work!
Hope everyone has a great Memorial Day Weekend!