Its Thanksgiving week - which means most people are really starting to think about Christmas shopping. I do mine year round so I'm actually almost done... which means I keep finding cool things that I don't have anyone to give them too. So I thought I'd share with my readers!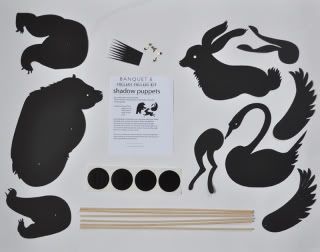 First thing for any crafty creative kids in your life - is this awesome
Beasts and a Beauty Shadow Puppet Kit
.
Banquet Atelier & Workshop
has other cool mobiles and puppet kits and some great posters - but this one was my fav. And $15 is an affordable gift price.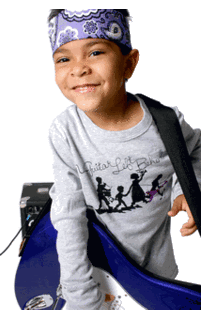 As you could probably tell by my
WornFree
I love interesting t-shirts ... especially ones for kids. Over at the
Tiny Revolutionary
they have tons of neat, inspiring tees for the little ones - And some of the proceeds go to charity.
My favorite from this shop is the
No Guitar Left Behind
long sleeve tee. 10% of the proceeds goes to "
Rock for Kids
" a Chicago based non-profit that makes sure homeless and underprivileged youth have access to music education.
Another item that I am excited about playing myself, is a little more mainstream. Lego came out with a new game -
Creationary
that seems like it would be a blast!
Pictionary was one of my favorite games growing up - and this is like that but with Legos!
This is the start of my gift guide series. Of course, etsy is always a great place to check out too. They even have a
showcase just for kids
!