Every year I look forward to browsing Neiman Marcus' Christmas Book and the great fantasy gifts inside. Some are so incredibly over the top that I can't imagine ever really wanting - but they are fun to look at.
This year is no exception. Here are my favorites.
First -
The Edible Gingerbread Playhouse by Dylan's Candy Bar
. What an amazing gift to get as a little girl. A giant playhouse that you could eat! Cookies, gummies, mints... what else could a kid want? Only $15,000. A drop in the bucket compared to my next two.
Second would make a great gift for me - if anyone is wonder what to get me. The His & Hers MetroShip Luxury Houseboat. Part of me has always wanted to live on a houseboat - and for $250,000 - this is my chance.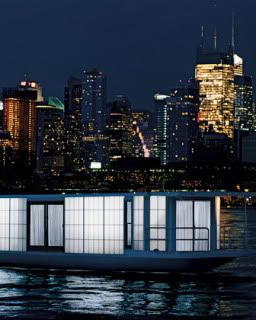 Last - but not least - is the
Chihuly Pool Sculpture Installation
. For this one you already need to have the swimming pool - but for $1.5 million you can get a one of a kind Chihuly sculpture placed at the bottom of your swimming pool. I'm not sure if you'd be able to stand on it very well - but art is art.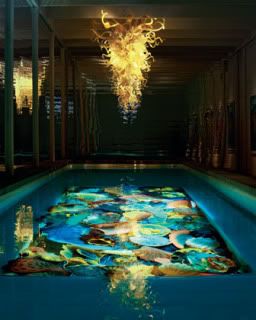 Happy Christmas Shopping!