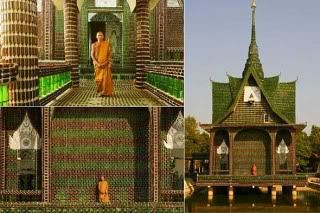 Over at
ShelterPop
they have a great article on
Extreme Recycling
- with some amazing pictures. Like this one of a Buddhist temple made out of mostly beer bottles.
And really these are cool to see and all - but I'm a little bit more into the items that I could imagine using. Or even making!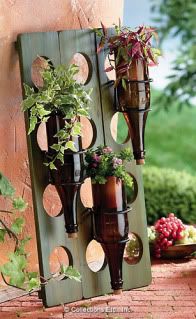 Like the
wine bottle garden
over at
Collections, Etc
. Seems like it would be easy enough to do yourself (although for $14.99 its not a bad purchase either.) The hardest part would probably be keeping the plants alive! At least for me. I'd have to leave that to my green thumb fiance (who is growing an avocado tree from the pit!)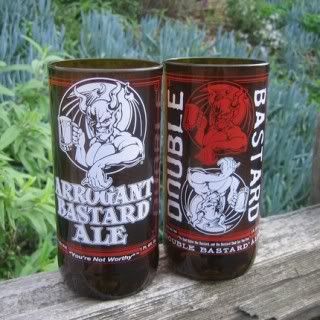 Or how about the glassware over at the
Bottlehood
store on Etsy! Not to be a total spoiler... but some people just might be getting these glasses for Christmas!
Anyways I love the creative things people do with bottles. And I am thinking about things I can try myself.
In our household we could also use a little inspiration with bottlecaps... If anyone has any suggestions.
Have a good weekend!