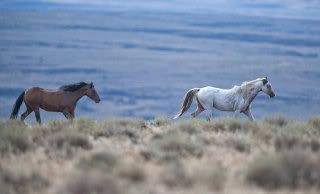 The Bureau of Land Management is rounding up the wild horses in Susanville, CA. Supposedly there are over 2,000 wild horses and 200 wild burros in the area currently - and the BLM will leave 450 horses and 72 burros.
I really enjoyed the photos from the
SacBee
so I thought I'd share some of them.