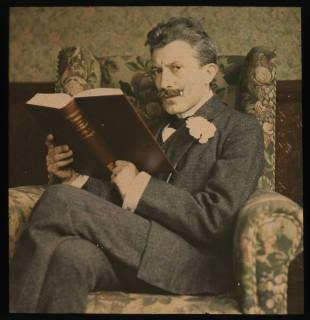 A while back I posted about
Dude Craft
a design blog for "dudes." Well today I found
The Art of Manliness
which I guess in the same way you could say is a blog for "men."
Some of my favorite posts?
Dance like Zorba the Greek: Get in Touch with Your Wild Man
100 Must Read Books: The Man's Essential Library
13 Things a Man Should Keep in His Car
I think the last two are useful to men and women... Anyways check it out. It's a great entertaining Web site for boys and girls alike. And please share anything interesting you find!
Photo from the George Eastman Collection on Flickr Commons