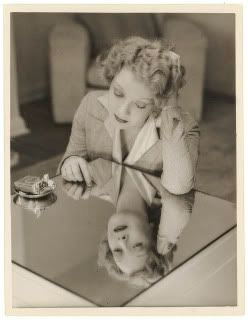 Please excuse my lack of inspirational and awesome posts lately. I have been slightly uninspired. Maybe I just haven't found anything really worth sharing... maybe its this nasty virus/bug that has kept me coughing all week... but I just don't seem to have it in me right now.
So you may see a slow down of posts over the next week or so until I'm fully recovered.
I do so hate to disappoint all 5 of my readers. :)
P.S. The
picture
is of a film star from the 30's named Helen Twelvetrees. What an awesome name.