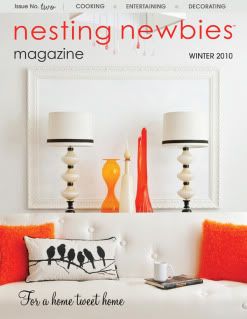 I just can't keep up with all these online magazines! I stumbled across another one this week called
Nesting Newbies
. The fiance and I have had some successful crockpot experiences this past winter, so I'm digging the "Crockpot Chic" article starting on page 10. Think I'm start with the Brandied Tomato Cream Soup and then that Smoky Sweet Jalapeno Pork as soon as lent is over and I'm eating meat again. Yum!
And not to continue the crockpot talk for too long - but this
Crockpot Trio
(below) that they have featured would actually make it possible to have a crockpot dinner party! I think I'm going to have to purchase this prior to my next Pumpkin Carving Party.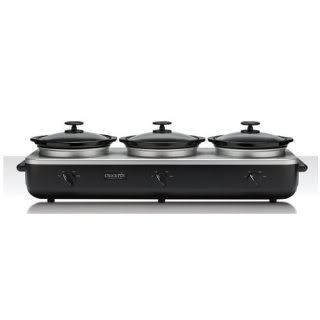 The table top designs are well done... I really like the look of the "rustic elegance" (Maybe some wedding inspiration?) And of course, in their "Endnotes: Best Blogs" section there are some great blogs here that I check out regularly (
Hostess with the Mostess
,
Tartelette
) but also some ones I haven't heard off that really look worth checking out.
Anyways, check out the
magazine
for yourself.