There is this blog that I can go to - anytime I want to smile and see some fierce objects strung together to make some great alter egos. This blog is called
Mrs. Lilien - Styling House
and I'm obsessed!
Mrs. Key Lime
is my current favorite - but that changes weekly, at least.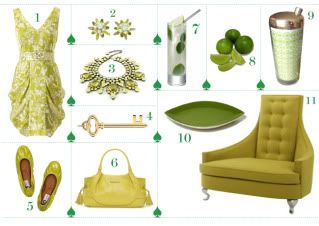 I think the
chair
in Mrs. Key Lime's collection was the first thing to draw me to this one but the mojito and that necklace topped it off!
Anyways when you have a minute take a look around
Mrs. Lilien's
and let me know what your favorite is.