I'm getting accustomed to the new normal around here and that our littlest newbie is the one who sets our schedule. So, I am a little amazed that after a little more than 2 weeks I am finding time to blog! OMG. This blog might survive a baby.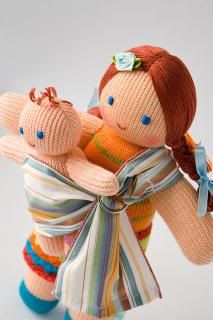 Anyways its a really cool, Waldorf style, etsy shop that I had to share.
Funny thing is I stumbled across these while researching the best / easiest to use wraps for the baby. I have one that doesn't really fit me (it was a free sample) and then we have the ergo-baby carrier - but I really want a simple wrap - nothing complicated.
So if any mommy readers have any suggestions... please share! And enjoy my etsy find!