One of my favorite days in May is the day of the
Kentucky Derby
. I know I've
talked about it before
- but I thought I'd share my picks for the race again this year.
1.)
Stay Thirsty
2.)
Mucho Macho Man
3.)
Dialed In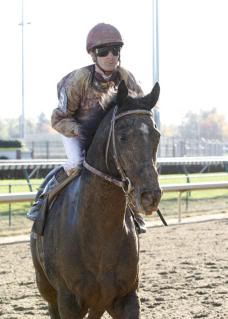 Stay Thirsty (pictured at top) has good positioning - coming out of the 4th gate - and his trainer, Todd Pletcher, trained last years derby winner. Stay Thirsty was originally bought by the
LaPenta/Zito team
and flipped for a profit to Mike Repole. It's been quoted that Zito regrets selling Stay Thirsty... and I think all of those are good signs even if the horse is 20-1 (as of May 6.)
Mucho Macho Man has higher odds 12-1 (as of May 6) but pulled a lower position - #13. His trainer thinks the #13 is lucky though... so maybe it will work for her. If he wins - he'd be the youngest horse to win the derby.
Dialed In (pictured to the left) is the favorite. And I hate choosing favorites. He's 4-1 (as of May 6) and is positioned well at gate 8. Nick Zito is his trainer. Zito is a favorite of mine.
So get out your hats and
drink a julep
!