During a break from looking at all things Wedding related - I stumbled upon a beautifully simple blog. At
Old Picture of the Day
you get just that: an old picture to look at every day.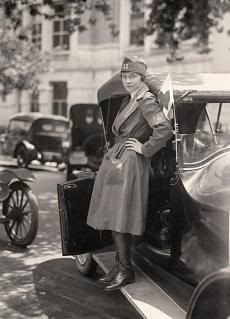 I love the way old photos look. The faces that people make - the poses - its amazing to think about what is going on in their heads, and in their lives. Its one of my favorite things to look through at antique shops and yard sales. I always want to recreate them with an updated feel. Like the one above - but with a modern nurse in scrubs and a modern car. But same facial expression and pose.
This site made me smile.