Message in a bottle..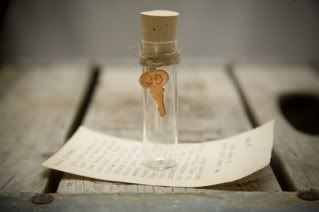 What a cute idea for a way to send a letter. Found on
Etsy.com
- from the seller
MiniatureRhino
she offers a
message in a bottle service
. I think everyone loves getting letter and packages. Especially in the day of text messaging and twitter - it's nice to see a different lasting way to send people a little note and brighten up someone's day.