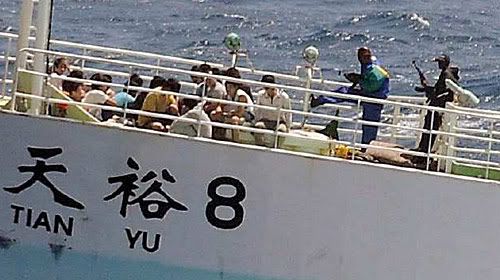 Umm... Pirates? What? These guys don't look like Johnny Depp. According to the
Los Angeles Times article
this is the first pirate attack in more then 200 years against a U.S. -flagged vessel.
But that doesn't mean it's not happening - "At least 16 ships and 200 crew members are currently being held off the Somalia coast, maritime officials said."
16 ships are currently under pirates control off the Somalia coast??
I initially heard that this morning on
NPR
- Where I also learned that
Actor Kal Penn
got a position in the White House,
Tiger Woods' niece
plays golf at Wake Forest, and yesterday I learned that Mel and Mike White from Amazing Race are way
more interesting
that I thought.
Too bad they got kicked off...