Well I guess maybe my favorite thing this week is my promotion - but this comes in a close second.
With this
Yard Sale Treasure
map site - think how organized my "Yard Sale-ing" will be now.
This was found via a blog I recently found and love -
Decorno
. According to
Lifehacker
it's a mashup of Google Maps and Craigslist - so I'll have to add some of my estate sales I hear about through email but how awesome.
Speaking of wonderful weekend rummaging -- the Queen Elizabeth II Coronation Programme that I found a while back at an Estate Sale is going for $78 on
GoAntiques.com
(I paid $5).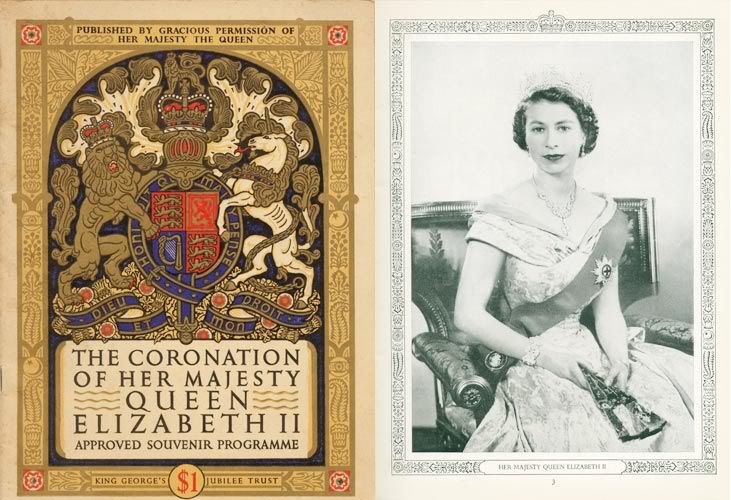 Isn't it pretty?