Flowing Data has produced this awesome poster of
famous movie quotes as charts
. My favorites are #9 from All About Eve and #72 from Mommie Dearest. But they are all pretty great. Also made me think about re-watching some great movies if I ever find a time I can stay up late enough to do so.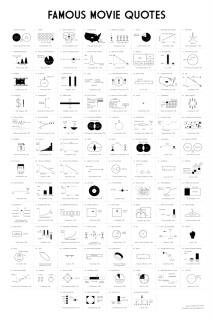 Anyways, head over and check out the
whole image
over at Flowing Data. You can order the poster for $24.