I thought I'd put together a short little playlist for the Holidays. An easy group of 10 songs to listen to if its a slow day at work or in the evening while you have some Hot Buttered Rum around the fire. You can listen to the selection below or over at
Grooveshark
.
I'd love to here any readers favorite holiday tunes - that might be missing from my list too. Let me know!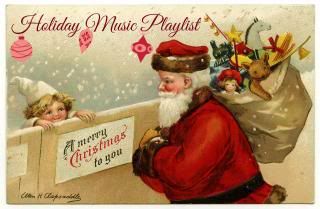 P.S. I really like
Grooveshark
(which is where I made the playlist) if you are looking for a Pandora alternative. My sister turned me on to it - and I love it.
Enjoy and happy holidays!