Well folks, we made it through another month. Enjoy your last weekend in September and the beginning of Fall. We're looking forward to spending some time with Grandma and Grandpa Martin this weekend. Now if you happen to need some reading and watching material to help get you through your day today - you've come to the right place. Here are somethings that will help.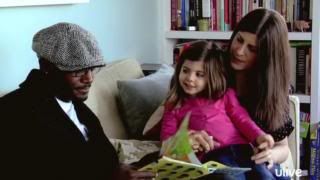 Have you seen
Mommy Shorts'
T.V. show and more specifically the
episode with Taye Diggs
?? If you haven't please stop reading this and go
watch it
. Now.
Another mom post I recommend is over at A Cup of Jo:
Six Words to Say to Your Child
.
New
Mazzy Star album
... so beautiful.