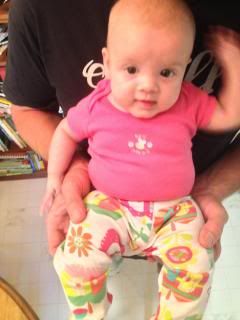 I always wish I had more time for DIY projects. In the world of SAHM mommy bloggers and Pinterest the ideas are bountiful - its the time that I'm lacking. Surprise, surprise. Anyways, I did manage to complete a sewing project I've been anxious to try and decided I had to share it with you all!
I really wanted to sew some clothes for Little Miss L - and when I found
this pattern
- I figured I'd give it a whirl. Luckily for me, it was as easy as it sounded. We used the 6 month size because she is easily fitting in 6 month clothes and they fit her perfectly.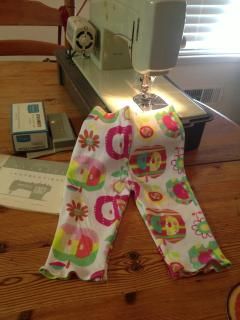 I also made her a matching headband from
this tutorial
as well. These sewing projects went so well, I'm tempted to keep trying other projects. Anyone have any cute projects like this they care to share?
But first I'll get through all the leggings and headbands I have planned...
P.S. Don't you love my mom's vintage sewing machine I'm using?