I haven't done a Friday Fixation post in awhile. But when I was browsing the
H&M website
- I knew I had to. I could just put together an entire wardrobe for Miss L from the
H&M kids collection
. In efforts to not spend a few hundred dollars online shopping today, I thought I'd share my top picks on the blog instead.
Of course I had to start with this cute
My Little Pony long sleeve shirt
- in honor of one of my favorite toys as a kid. Perfect for the fall and winter.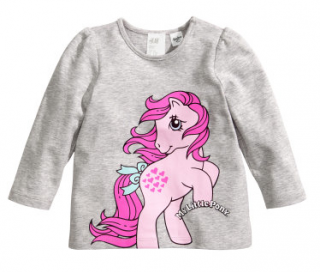 Then of course this
owl outfit
grabbed my attention. I think its a little more "boyish" then "girlish" but the owl and those greens are just adorable either way.
Ok - and the way more girly owl - this
set of two pajamas
are lovely even if the owls look a little funny.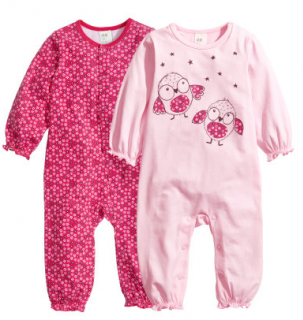 This
dress and leggings outfit
has great colors - especially those leggings! I'd buy the whole outfit just for those colorful leggings.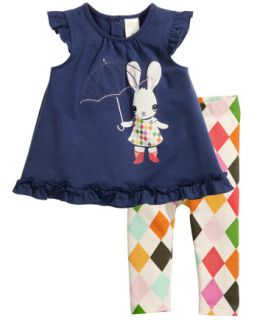 And these
scarves
! Oh my. I don't know what is much cuter then scarves for babies.
Ok. I could go on and on. But I'll let you explore the site and find some of your own favorites. Go check out the
H&M kids section
!