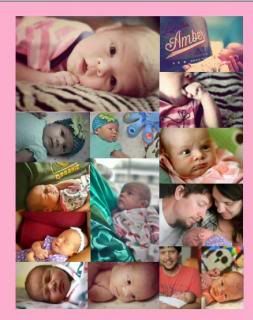 If you need to get someone a birthday gift - or maybe just need to do something with the gazillion photographs you take - there are a few free photo gifts floating around.
There is another opportunity for a
8 x 10 collage from Walgreens
for free - the code is
8X10GH.
We got on of these deals for Father's Day and it turned out nice.... (you can see our collage in the picture on the left.)
The other is a 5 x 7 Photo Book from York Photo and you only pay shipping! The coupon is MYBOOK. I will definitely be taking advantage of this deal.
Both of these deals I found over at Spend with Pennies. Be sure to check out her blog for more good deals.