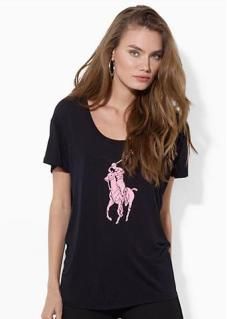 Its October, which means its National Breast Cancer Awareness Month and time to look out for some pink items that donate proceeds to help fight breast cancer.
I've talked about
Ralph Lauren's pink pony
before - probably one of my favorite look as far as purchases that flight back. I had the
basic pink pony tee
for a while -- and I really like the more
relaxed-fit tee
too.
Coach has a line of "
for the cause
" items too. The bright color on the Madison Isabelle bag is great.
I'm also loving the
Tory Burch Pink Double Wrap Logo Stud Bracelet
.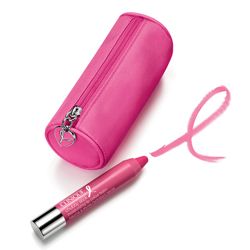 Over at
Clinique
- they have the
Limited Edition BCA Chubby Stick Moisturizing Lip Colour Balm in Plumped up Pink
- which I love! (And just purchased.) They have free shipping right now too - so its no more expensive then if you went to the store.
Want more pink make-up items? You can check out Smashbox's pink
Be Legendary Lipstick
.
If you want to see more items - just check out
BCRF's pink product list
. Almost everything you can imagine comes in pink this month.