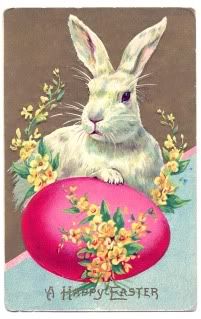 So today is Easter (what I call "American Easter") and next Sunday is Orthodox Easter -- so if you are celebrating one or both of those you may not need many suggestions for things to do. If you are looking for things to do - here ya go!
Next weekend at
Deaver Vineyards
they are doing a "
Woodfire-Pizza and Wine
" event. $8 - $10 a pizza for a perfect lunch paired with wine. The pizza's are from the Rustic Pizza Company and sound delish!
I think I've already mentioned this - but the
Cal Expo Dog Show
(which I love going to with my mom every year) is scheduled April 12-15. Sadly enough, I think I'm going to miss it this year.
If you are an Amazing Race fan - sign up for this
Mastermind Pub Treasure Hunt
. It looks so fun. I'm trying to put together my own team. $10 a person and teams of 3-5 people.
Have a good week and happy Easter(s)!