Ok. I'm going to start planning meals again. We are trying to be a bit more tight on the budgeting - and planning out meals is a GREAT way to do that. I can try and have enough for lunch leftovers the following day too. Here's my idea for this week...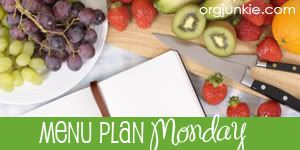 Monday: Homemade Chili & Cornbread
Tuesday:
Chipotle Lime Soft Tacos
Wednesday:
Apple, Gorgonzola, Walnut Pizza
Thursday: Quinoa Mac 'n' Cheese
Friday: Onion and Feta Risotto (
Moosewood Restaurant Low Fat Favorites
)
Saturday:
Asian Lettuce Cups
Sunday: With my parents
Ok. That's my plan! Here's to sticking to it.