Roald Dahl Love in the U.K.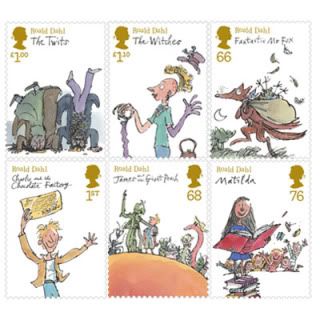 I'm a huge Roald Dahl fan - so when I saw this post on
A Cup of Jo
- I had to share it here too. The Royal Mail has
released a set of stamps
to honor his great books. My favorite book of Dahl's is
The Witches
with
The BFG
in a close second place.
The stamps are lovely -- I think The Witches one is my favorite with her hair popping off like that!
Anyone else a huge Dahl fan? Share your favorite book?