Gift Giving Guide: 12 Days of Christmas on Etsy!
I love the treasuries over at etsy. They are fun to browse through and they are fun to put together. I thought I'd put one together based on the
12 Days of Christmas
.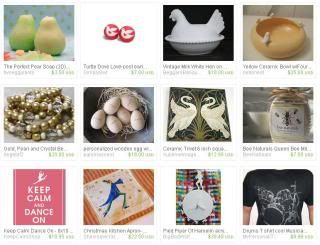 One item for each part of the song. It was fun looking for things... The Lords and Pipers were the hardest. And my two favorite items on this list are the adorable
turtle dove earrings
, the
Keep Calm and Dance On poster
and the
Drum T-Shirt
.
The
Keep Calm Shop
has a buy 3 get 1 free deal too. Worth checking out!