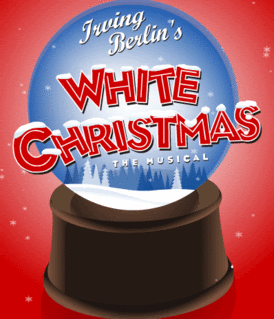 Hope everyone had a great Thanksgiving! Its a great time of year -- and here are some fun local activities to try this week.
This coming weekend, on Dec. 3, Lowes is featuring a
Build and Grow clinic
where kiddos can build the first part of their build and grow train. These clinics seem like a great opportunity for kids to make something unique. You come back every week after that to build a new part for your train.
If you need some help getting in the Christmas spirit - Runaway Stage Productions is finishing up its production of
White Christmas
!
Buy tickets
for Friday, Saturday or Sunday. Its one of my favorite Christmas musicals.
Something else that always meant Christmas time to me growing up was the Messiah Sing-a-long. The Camillia Symphony Orchestra will be hosting a
Candles, Carols and Messiah Sing-Along
on Dec. 4th at St. John's Lutheran Church this year. The concert is $10 and you can purchase a song book for $15.
Hope everyone is getting in the Christmas spirit! Have a good first week of December!