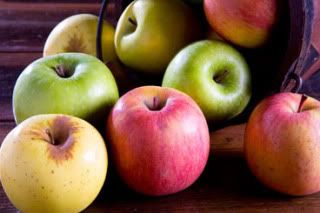 One event I'm featuring this week is actually next Sunday -- but I wanted to make sure to give people time to read about it! Its another event at the Crocker, this time a
Free Family Festival on water
. Looks like an interesting event - and almost everything at the Crocker is amazing. Especially that new section!
If you have season tickets to the Sacramento Speaker series or know someone who has an extra -
David McCullough
is the first speaker for this season. I really enjoy his books and would imagine he'd be an interesting speaker.
If you want some good music -
Panic at the Disco
is at Ace of Spades on Monday. I've seen Panic live before and it was a really good show. This is a smaller venue then when I saw them, which I imagine would be better.
Last but not least, just a reminder that this is an AMAZING time to go up to
Apple Hill
- so if you haven't already, head up their soon!