Oh What to do with old CD's...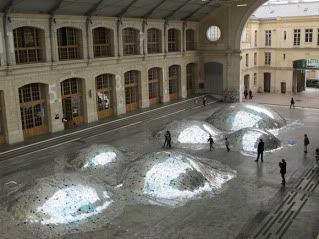 How about make some art? Like this beautiful
metallic sea of 65,000 old CDs
made by
French artist Elise Morin and architect Clémence Eliard. I think its awesome. I wish some Sacramento artists could get inspired like this... and I wish the city would open up some of our older historic buildings (maybe part of the railyards project??) and bring some artists in to create stuff like this.
Of course, its more likely to happen in Europe. Maybe the new Crocker could figure something like this out?