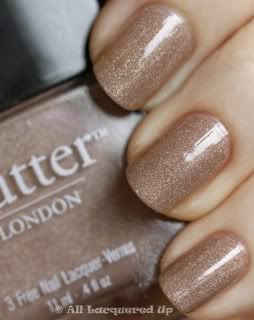 I found this
nail polish color on pinterest
from butter LONDON that I love - inspired by Alexander McQueen. Hence the name, "All Hail McQueen." I'm thinking its a must purchase for me if I can find it. Its from the Fall 2010 butter LONDON collection. I just love the gold flakes in it.
If you're on
pinterest
, by the way,
find me
- I love seeing what other people are finding and saving on the internet.
I thought at the same time as sharing that - I could share this great video from a McQueen Fashion Show done as a game of chess.