Literary Spin-Offs: Yay or Nay?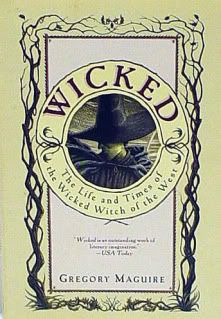 I loved
Wicked
and the other
Gregory Maguire
spin-offs. So when FlavorWire did a Required Reading post on the
10 Great Literary Spin-Offs
I was interested to see my other options. They even mentioned a book I recently read (and thought was great) called
March
that is a spin-off to
Little Women
. And while they weren't all my first choice to see spin-offs of (I HATED
Beowulf
and can't imagine reading a
spin-off
) they had some good recommendations.
I have heard of
Wide Sargasso Sea
before - but haven't read it.
The Hours
was a great book (and
movie
) and I'd love to reread it. I've never heard of
Rosencrantz and Guildenstern are Dead
but I love FlavorWire's description so I added it to my
Goodreads
wishlist.
Anyways, check out the
list
. But note my disappointment that Wicked didn't make it.
Any other spin-offs you'd recommend?