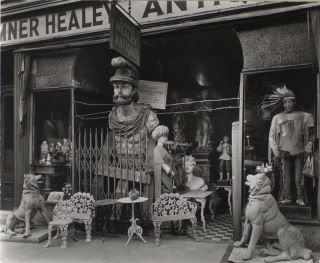 Every Second Sunday Sacramento features an
Antique Fair
at 21st Street between W and X Streets. I've been really meaning to check it out - but unfortunately I always have something planned. Including the one next weekend on July 11. Maybe next month.
This past Wednesday we went and saw "
Defending the Caveman
" at the Cosmo Cabaret. And I'd say its worth checking out. I can only vouch for the actor I saw do it (the rotate actors thru September) so go see it in the next few weeks before they switch it up.
We also went to the
Twilight Thursday Concer
t at the zoo last week - and I'd totally recommend this to anyone in the area. I won tickets on Twitter for Social Media Day (thanks SacramentoZoo!) but I want to go this Thursday (July 7) too. Its a Beatles Tribute Band and sounds like a good time!
So there are my choices for this week! Tell me any other recommendations!
photo credit: New York Public Library Flickr