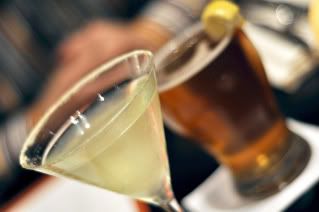 This week I'm starting with a event tomorrow (July 18.) You can check out the
Slow Beer Movement Dinner #6
at Red Lotus featuring beers from Sierra Nevada. Its $55 online or $60 at the door. But you have to pay a fee online... so I'm not sure what the benefit is to buy in advance... other then about .98 cents.
Anyways sounds like an interesting event that happens the 3rd monday of every month. If any of my Sactown readers have been I'd be interested in hearing about it.
If you feel like making the short drive to Amador County - stop by Borjon Winery for their
Salsa & Wine Pairing
. It's only $5 and you can reserve your time online for up to 10 people.
Need something to do midweek? Check out the
K Street Block Party
, every Wednesday at Dive Bar, Pizza Rock and District 30. Buy one drink at either District 30, Pizza Rock or Dive Bar & get a bracelet for half off beverages from 9pm-close at all 3 venues. Sounds like a good deal to me.
P.S. There is always the
State Fair
!
photo credit:
Flickr user - VancityAllie