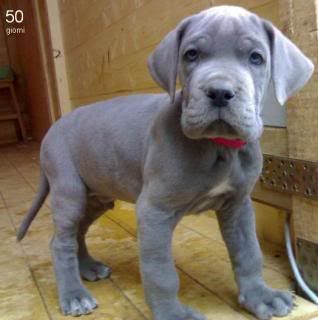 I really want one. I want a puppy that will grow into a big dog. Like a
Great Dane
, or a
Bernese Mountain Dog
, or a
Scottish Deerhound
. I mean, look at that cute little Great Dane babyface? Don't you wanna squeeze him?
But at the same time - I want a rescue. Which probably means no pure bred puppies. They do have a
Great Dane Nor Cal Rescue
and a
Bernese Mountain Dog Rescue (northern Ca)
the Scottish Deerhounds are harder to find. I guess that's what I get for being so picky.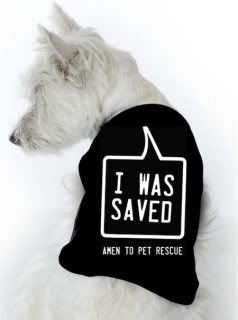 ANYWAYS, my whole purpose of writing this post - was really to share this
cute doggy shirt
(obviously too small for any doggy I want) advocating for rescue doggies. (P.S. I found it on
Pinterest
! Love that site!)
Aw well, some day I'll have a big yard and I'll be able to rescue a gentle giant...
top photo credit: Wikipedia