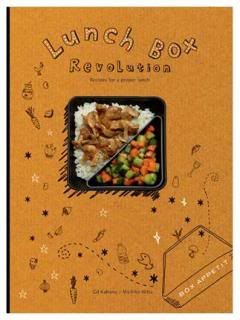 Some times I find little online shops that make me want to purchase everything on their site. This websites normally end up featured here in
Friday Fixation
. I haven't posted one in a few weeks -- maybe because I really hadn't found anything I felt worthy of a FF post.
I think
black + blum
is. The items they sell are so creative and so clean. I mean, just look at the layout on their
products page
? The item I immediately wanted was this
Lunch Box Revolution Cookbook
. I really need to get on top of it about bringing lunches to work - and it just looks so inspiring that I might do it. $8 isn't a bad price either!
Another item that jumped right out at me? This
hot-pot bbq
. Its a little out of my price range for what it is (especially since we have a little Weber already) - but how awesome would it be to hid your bbq in a terracotta pot with a plant in it?
If its in your price range I could see it being a great gift for a dad.
Anyways check out
black + blum
. At least for some design inspiration.
(P.S. the
book is available on Amazon
too... but doesn't qualify for free shipping! boo!)