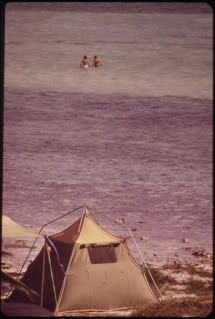 Next weekend (June 25 to be exact) is the
Great American Backyard Campout
. The Sacramento REI is
hosting a free afternoon event
at the Effie Yeaw Nature Center where they are going to go over camping tips and tricks, sing campfire songs and eat S'mores. Yum! I love
Effie Yeaw Nature Center
and totally recommended it if you are looking for a place to take a walk or teach your kiddos about wildlife.
I'm jealous that I don't have a backyard... but if we did I would be participating.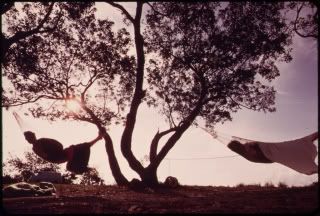 If you are backyard-less like me there is more stuff to do next weekend. How about the
King of Feasts Wine and Food Luau
at the Sacramento Zoo? Dress in your luau attire and try your hand at the hola hoop contest. I guarantee you aren't as good as you used to be! Its surprising when you haven't tried since you were a kid...
The
Friday Night Concerts in the Park
at Cesar Chavez Plaza (10th and J) are going to be featuring
Mumbo Gumbo
on Friday, June 24. Probably will be crowded... but its got a great price tag (its free.)
For the foodies (or sac newbies) there is always the
City of Trees Food Tasting Tour
. This is an ongoing tour so maybe just something to keep in your back pocket for sometime when you have foodie visitors. It seems like they offer it
Tuesday, Thursday, Friday and Saturday
every week for $58 a person... which includes the food.
So there is some ideas... plan away! (P.S. Love these camping photos from the
U.S. National Archives
)
photo credits: U.S. National Archives