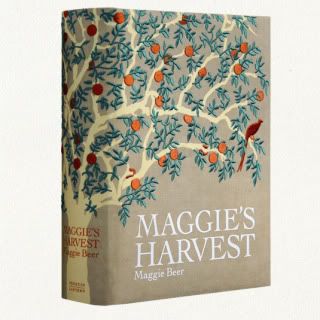 Ok. I know that its completely crazy to pay $125 for a book. But
LOOK at this one
. I found it over the
bliss blog
and I immediately wanted it.
It has a hand embroidered cover (Hence, the price.) It would look lovely in my kitchen.
Of course I immediately wanted to check out some of Maggie Beer's recipes. Luckily for me, she has her own
show in Australia
and her recipes are fairly easy to find - although some of the ingredients I've never heard of - Like
Verjuice
.
I think the first recipe of hers I'll try is
Strozzapreti with Rapini
. And I'll watch the
book closely on Amazon
... for that price to drop low enough to make it worth it.