I love the member's only site
The Foundary
. Today they have a Lexington Home feature sale -- that has me wishing I had a big 3 or 4 bedroom home... with a library. I went to home depot this weekend -- and it had me wishing the same thing. Maybe I should starting paying attention to what is for sale again.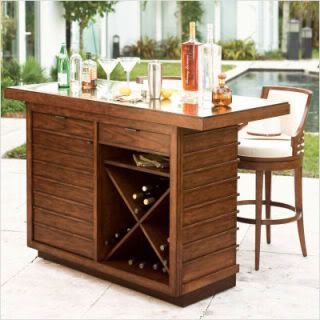 But back to
The Foundary
. The first purchase I would make (if I had the space and money) would be this
Parrot Cay Bar
. It's lovely - and with the weather finally getting warmer it makes me want a backyard with a pool so I can have bbq parties.
The rest of the Lexington Home furniture is amazing too - and they also have a sale from
Brinca Dada for a modern doll house
that is amazing as well.
The Foundary
will definately be a site I use when I'm in a bigger place!
If you aren't a member you should
join now
!