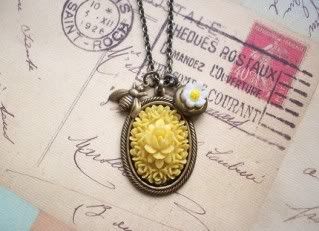 Sorry about the lack of posts. I have taken on a
new reading challenge
over at
Good Reads
... which is taking up some time. Also, I didn't do a menu plan this week in efforts to go back and make some of the recipes I have missed in past weeks.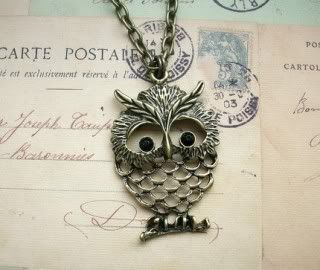 But I did find this cute honeybee related necklace over at
The Searched & Found
. It a great etsy find, of course, and the shop is called
It's Your Life
. Isn't the
busy bee necklace
cute? I also really love the postcard/travel background. The shop also has a
great owl necklace
that reminds me of one that a friend got me for my birthday.
Two of my favorite things... Owls and Bees!
Anyways - hope all is well with my readers. I'll try and be better about posting... I promise.