Ok. I know I'm obsessed. But I saw
this ring
over at
Urban Outfitters
and had to mention it. And considering I've been falling behind on my Friday Fixation posts - I thought it would be a good fit.
I'm not really sure I would actually wear it - it's a little much for my taste. Maybe around a chain as a necklace or something.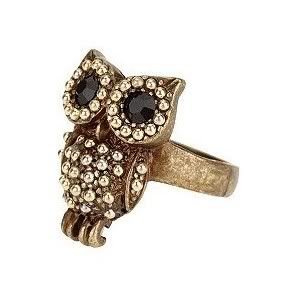 Urban Outfitters also has this
studded owl ring
that I think I like better, not as chunky.
Well, there is my fixation. Owls, jewelry and shopping. All in one.
Have a good weekend, everyone!