Loving This Dwell Studio Owl Stuff!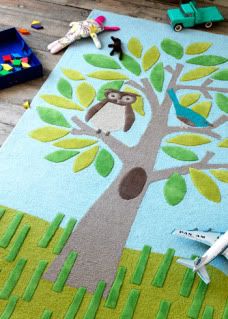 Over at
Layla Grayce
- they have a post focused on the Dwell Studio Kids stuff with an owl focus! Just my style. I think my favorite of the group is the
tufted wool rug tree
. (I also love the PAN AM plane in this picture!)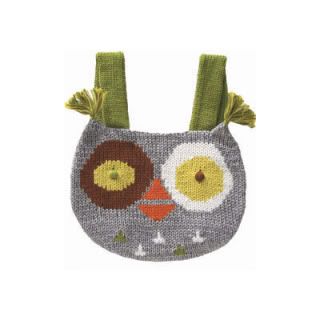 From the non-Dwell Owl items that they posted, I really love the
Blabla Backpack
(to the right.) Such a cute whimsical design. I had a great little stuffed owl doll (appropriately named "Owlie") when I was a baby and it was one of my favorite th ings to stare at.
The
pearly owl necklace
they feature is cute enough that I'd wear it myself. Anyways - As you can tell - I'm easily amused by owl goods. Hope you enjoy them too.