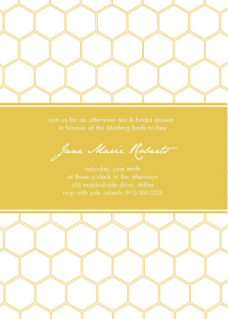 I really love the pattern of honeycomb and font is nice too.
This whole site is pretty cool - and since they are free to download - is a great way to save money.
It's a great site to check out and browse through - This
bike invite
is another one that caught my attention.
Anyways take a look around - maybe it will inspire people to use more printed invites. It sure makes me want to find one to use for a dinner party or something!