Finally the weather has warmed up and the nights are getting longer ... all signs that summer is almost here. Which means its time to go camping or on picnics! Get outdoors! Do stuff!
I thought I'd share some things that can get you picnic-ready and inspired.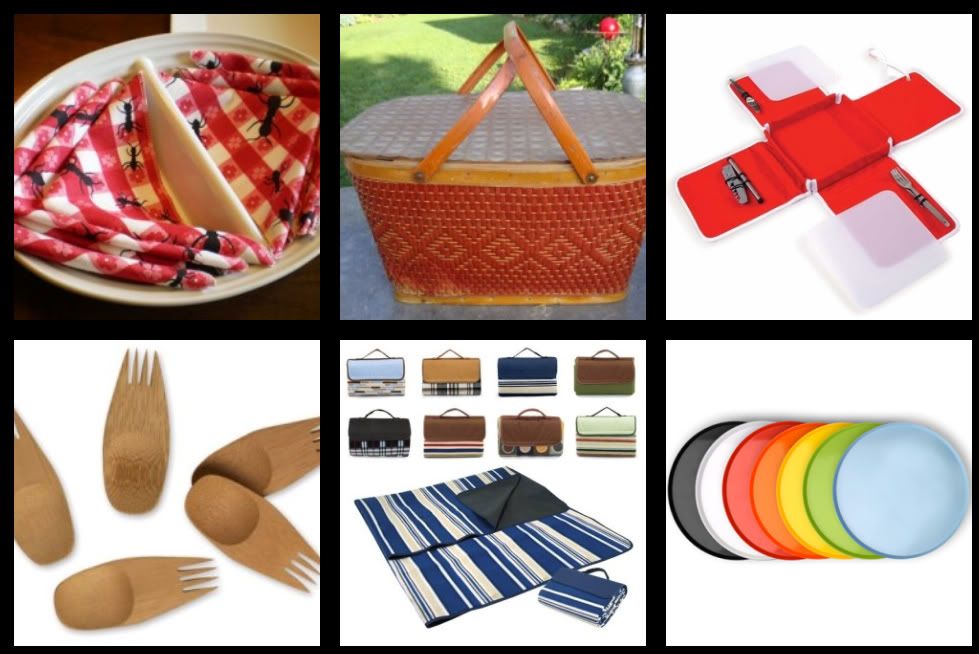 Ant Picnic Napkins
are $5.50 for a set of 6?? Wow. For a picnic basket you can go
vintage
or buy a new more
modern version
.
Bambu Sporks
are great earth friendly options for utensils. Want a blanket? These are some great options in
various colors and designs
. And who doesn't want
plates
that are so color and fun!
Maybe I'll get myself one of those blankets and take my own advice...