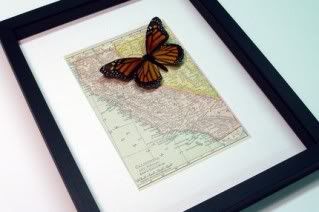 Everyone thinks their state is the best. And that's perfectly ok. I love California. Although there are other states I have a great appreciation for. Like Colorado. I feel some strong love for Colorado because I was born there... even if I left when I was 2.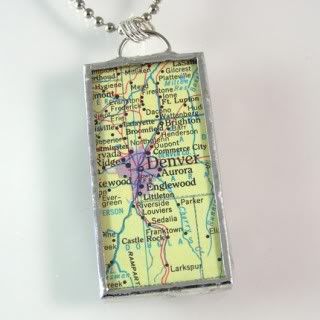 Point is state pride is a big thing. So I thought I'd combine a Friday Fixation with an Etsy Love for this post and show you some awesome state pride items. California nature lovers would love the framed
vintage map with a monarch butterfly
attached to it from
Real Butterfly Gifts
.
Or for other Colorado lovers - this
pendant
from
XO Handworks
featuring a map of Denver on one side and a Colorado State stamp on the other.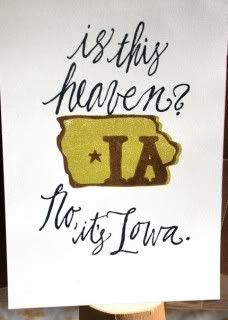 I think I might have a reader or two (including my own fiance) who have a liking for Iowa - so I really had to share
this print
from
oneCanoetwo
.
As a side note, I'd like to share that I really liked Iowa when we went back there last year. We saw lots of corn, ate a butter burger and custard, and had yummy tacos at Tasty Tacos. And a damn good time was had.
So anyways - browse
etsy
for your favorite state and show some pride.