I have a confession: Sometimes when I am bored - I go to
ebay
and just put the word "
vintage
" into the search box and see what I can find.
Luckily, -- you can bid on something and not necessarily win which means you don't have to pay for it -- because I bid on a LOT of stuff. I mean, sometimes there is something specific I'm looking for but sometimes, you just see an old antique singer sewing machine that is list and $5/pick up only and in YOUR city. It stuff like that you can't pass up.
I also physically can't drive by an estate sale with out stopping... and I check
craigslist
ever weekend to see if any are planned. I am vintage obsessed. I love old records, old furniture, old photographs... you name it.
So as a tribute to my vintage fixation I thought I'd share some of my fav. vintage items right now.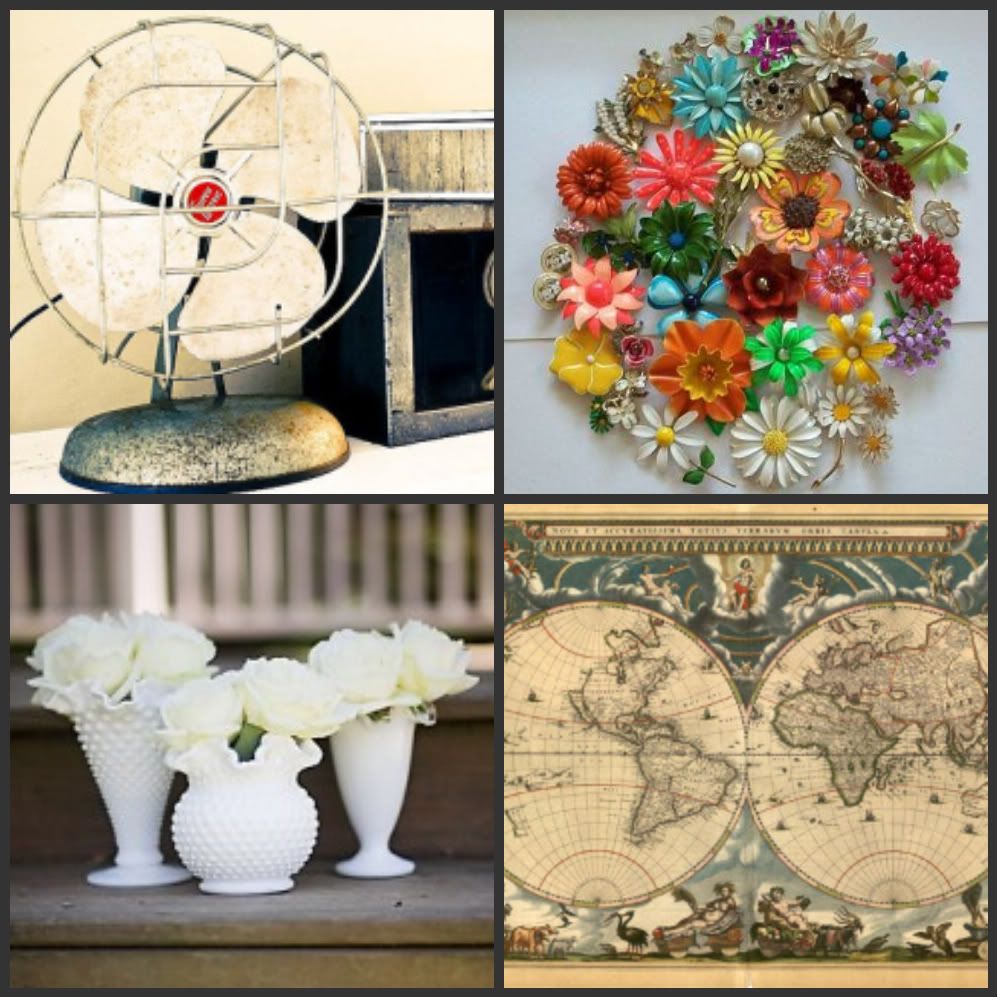 Photo credits: Fan -
Poetic Home
~ Flower Pins -
Ebay
~ Milk Glass Vases - Unknown ~ Vintage Map