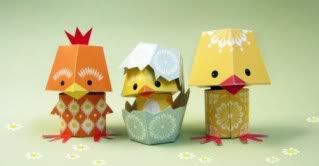 Easter is one of my favorite holidays. At the very least, with out getting to religous, it means spring is here and the sun will soon out for good.
It also means egg hunts for the kids, the
greek red egg
boxing (for both the kids and adults) and some really, really great food.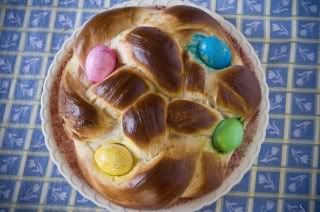 But I'm not the only blogger out their excited about Easter.
Simple Organic
shows
crafts for an eco-friendly Easter
and its sister site
Simple Bites
has a post on
Easter Egg Bread
. Just looking at the picture of this bread makes me happy. Of course there are the "
yolk folk
" pictured at the top of this post from
Mibo
. Super Cute design.
Hope everyone has a great Easter on Sunday