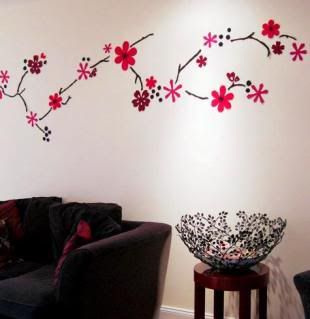 Over at
How about orange...
this post on
felt projects
led me right to this
handcut felt mural
d.i.y. over at
Design*Sponge
. And it facinates me. I wish I could reach into this picture and touch it.
I don't think I cut straight enough to pull off a project like this - but something about it reminds v
elvet flocked wallpaper
... which I've always had a slight obsession with.
So enjoy! Hope everyone is having a good weekend!