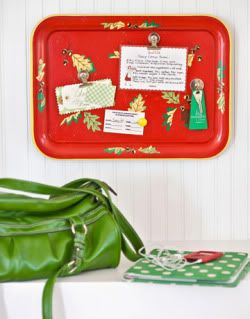 Spring cleaning time! This means two things. First, I need to get organized enough to have a garage sale this year and second, I can start looking for fun projects to do with objects that I don't use.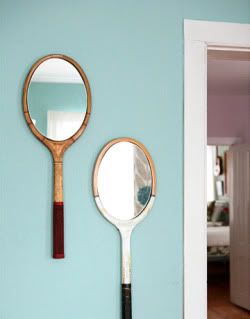 This
Recycled Craft Ideas
feature over at
Country Living
has some ideas that really got my creative juices flowing. The two projects here that really caught my eye were the "Almost Instant Message Board" (pictured to the left) and the "Tennis Racket Mirror" (pictured to the right.) Now unfortunately, I don't have a pretty vintage metal tray lying around so that project will have to wait. But I do have to vintage tennis rackets from the 70's that would look awesome as mirrors! So, this is one I'll have to try.
Anyone have any ideas of places in/near Sacramento that is a "glass shop" and would cut me mirror rounds to fit?